Congratulations to our three finalists for the Outskirts Press 2020 Best Book of the Year award: Life in the Morgue by Lance Anderson, Musings from Cowboy Country by George Rhoades and Whispers of Love by Gina Simone. These works are impressive and it's going to be an interesting sprint to the finish!
All three books took home first place awards from this year's EVVY Awards, qualifying the authors for Outskirts Press highest honor! Remember, only one book can win — so look into your choices, order their books and cast your vote. Voting will begin Monday, September 21st on Self-Publishing News and will close promptly on Thursday, September 24th at 11:59 PM Mountain Time.
So, come back on Monday, Sept. 21st, to cast your vote for the book you believe to be the best of the three.
Meet Your First Finalist
When Greg Benson took a job as a morgue technician, he was told on his first day, "You can't make this stuff up." What an understatement that turned out to be…From his first autopsy (a teenage girl), deaths by accident and homicide, dumpster removals, subway electrocutions, and ghostly activity, this job was anything but normal. Just when Greg thought he had seen it all, something else would take place-and it wasn't only the cases being brought in… Take a rare peek into the life of a morgue technician in this fascinating foray into Life in the Morgue.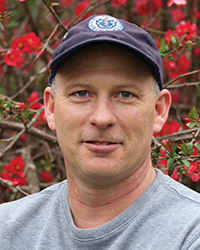 About Author Lance Anderson
Lance Anderson spent most of his life as an ironworker until he decided it was time for a change. He took a job at the medical examiner's office, where he worked for six years and assisted in more than two thousand cases until he was forced to retire due to vision problems. Life in the Morgue is his debut novel, but he has also written two movie scripts that are in the process of being produced.
Buy from Outskirts Press: https://outskirtspress.com/lifeinthemorgue
Buy from Amazon: https://www.amazon.com/dp/1977216242
The Best Book of the Year winner will receive a Grand Prize of $1,500 as a direct result of your choice at the polls. So, come back on Monday, September 21st, to cast your vote!
Are you ready to publish your own award-winning book and perhaps find yourself in the running for next year's Best Book of the Year award? Connect with Outskirts Press now in whatever manner is easiest for you: