As an author in this economy, you have to come up with creative ways to market a self-published book. While book tours are a great way to connect with your readers, they aren't the most affordable method of promotion. However, technology has made it possible for an alternative.
Take note from self-publishing Outskirts Press author, Glenda Lee Vollmecke, who is taking her latest book, Intermission, on tour – a virtual book tour, that is. She will be featured on several blogs over the weeks and months ahead so keep your eyes peeled to learn more about her and her book.
---
Luckily for us, Glenda was kind enough to answer a few questions as the tour was getting started so that we can give you a sneak peek into the mind of the creator of Intermission.
OP: Tell us a little bit about Intermission. What is it about?
GLV: It involves authentic letters from my mother's family in Guernsey, the channel island, during Nazi bombing from 1944-45. Also included are many British style stories from six to sixteen years of age. My town's history is rich with stories of invading Vikings/smugglers/pirates some date back to 616 and the 17th. Century. Eventually my intermittent relationship with the Beatles and other Merseyside bands from Liverpool/London are included. John Lennon studied at my sister art school in Liverpool. The Beatles and I met on several occasions at the Tower ballroom, the Cavern, and the Iron Door Club in Liverpool.
OP: Why did you decide to write this story?
GLV: Primarily for my family, however the researched information became so intense, that I eventually targeted a larger audience, and so far, I have not been disappointed.
OP: What types of readers would be interested in this story?
GLV: WW11 veterans, both American and English. Beatles' fans of all ages, and those keen on PBS English television films will appreciate the humor. I.E. Mr. Selfridge, Downton Abbey, Monty Python etc. This is similar to an actual 'human version of Wallace and Gromit.
OP: What is special about your book?  What differentiates it from other books in the same category?
GLV: I have designed the cover with my actual Beatle ticket, which I retrieved after their last concert at the Tower ballroom, when I was sixteen. (It is a gift from me to all those Beatle fans out there.) It's historic, emotional obviously it will pass any scrutiny from Ringo and Paul, whom I expect to hear from.
OP: Have you published any other books? Do you plan to publish more?
GLV: No. As an artist, I have had many other deadlines; consequently, this took approximately three years to complete.
OP: Thanks for your time, Glenda! We look forward to learning more about you as you visit other bloggers!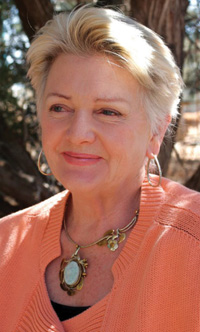 ABOUT THE AUTHOR:
For the past eighteen years, Glen and her husband John have owned and operated a thriving alpaca farm with spectacular views of the Sangre de Cristo Mountains four miles from the Royal Gorge, near Canon City in Colorado. John (a retired correctional officer) spins, knits, and sells his alpaca items, while Glen paints her beloved animals, sculpts her angels and dragons, while continuing to offer psychic counseling.
.
.
For more information or to contact the author, visit www.outskirtspress.com/Intermission
This author purchased the Virtual Book Tour marketing option, which allows self-publishing authors to connect with bloggers and harness the power of the blogosphere by taking their book on the "virtual road".  Learn more about this service by visiting your Publishing Center and reviewing the available marketing options.
Are you an author looking for help to market your self-published book?