As you launch yourself into the world of self-publishing, you will at some point face a series of decisions about your book's form of publication. Do you want to publish your book as a hardcover, a paperback, or an e-book–or some combination of these three options? Ultimately, your decisions depend on what you know about each of these forms.
Since e-books are the newest addition to the publication market, some of the benefits remain less well-known than others. As you navigate the options available to you, we want to help you on your way by unlocking a few of the main advantages to publishing your book as an e-book.
They are popular. While in recent years e-book sales have begun to level out in terms of the percentage they occupy of the total book market, the e-book industry has begun to mature and reach a wide and stable readership. According to the Pew Research Center, which tracks trends in the book industry, more than 50% of adults own a smartphone, tablet computer, e-reader, or other e-book-compatible device. More than seven out of every ten adults had read a book in some format or another over the prior year, and three out of every ten had read an e-book. These numbers demonstrate just how pervasive and important the e-book market is to an author.
They cost less to produce. Since e-book production requires little more than a digital copy of your manuscript to create, most authors choose to price their e-books cheaper than they do their print editions. This price reduction serves as a lure to new readers.
They cost less to buy. Because they cost less to produce, and due to the competitive pricing of the e-book market, most readers can purchase more e-books for less money than they might be able to purchase in print editions at a bookstore or online. Since they are purchasing digital files, they don't have to cover the additional shipping costs, either. All in all, e-books provide cost benefits on a purchase-by-purchase basis to both authors and readers.
The reading experience is customizable. Not only can e-book readers take them on road trips and plane flights much more easily than print editions, they can also customize their reading experience. With an e-book, readers can instantly change the appearance of the page they're reading by modifying the brightness, contrast, and font settings. Most e-readers allow users to change the font size to approximate the lettering in large print books, so you only need to create one e-book edition to reach multiple niche markets.
The reward to author and reader is instantaneous. When readers elect to purchase e-books, they can send their purchases directly to their e-reading devices. Instant gratification is a powerful marketing tool!
Outskirts Press offers comprehensive publication packages with the option of digital editions. Given the advantages that e-books offer to readers, be sure not to miss out on this huge and growing market. Let us utilize these advantages to publish your book across a variety of e-reading platforms, including the Amazon Kindle, Barnes & Noble Nook, and Apple iPad.

START PUBLISHING AND RECEIVE A FREE KINDLE AND NOOK!
Get a step ahead in your marketing efforts and into today's electronic world with a FREE Kindle edition AND NOOK edition of your self-published book! Start today with the promotion code below!
Make your book available on the 2 most popular e-book reading devices, the Amazon Kindle and Barnes & Noble NOOK. More formats on Amazon and Barnes & Noble means more exposure in the e-book device world. Only books that have been submitted to the Amazon Kindle and the NOOK in the required formats are available for Kindle and NOOK readers to purchase and enjoy.
These 2 valuable, popular options are now FREE for authors who start publishing today. If you start right now and choose to publish with our industry-leading Diamond publishing service or our full-color Pearl publishing service, you will receive a FREE Amazon Kindle e-book edition and a NOOK edition at the time of publication.
Enter the promotion code KINDLENOOK14 when checking out of your shopping cart while purchasing the popular Diamond package or the full color Pearl publishing package.
In addition to receiving a FREE Kindle and NOOK format of your book, you'll also receive the following with your Diamond package:
Standard Press Release. $99 value included free when you order your Diamond publishing service today.
Audio Excerpt. $99 value included free with your Diamond order today and a great way to share your voice with your readers, literally!
E-Book Edition (pdf). $99 value included free with your Diamond publishing service.
Cover Image. $99 value included free and a great way to enhance your cover.
Spring Arbor additional distribution. $99 value to complement the Amazon, Barnes & Noble, and Ingram availability already included with your Diamond publishing service.
All in all, you're looking at over $1,000 of free stuff in September!
TOP 5 PUBLISHING HEADLINES
AUTHOR SPOTLIGHT & SUCCESS STORY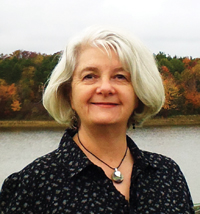 "Very professional. Available at all times to help me with the process. This was my first experience with publishing. My book turned out beautifully. Outskirts Press is a cohesive talented team to work with. I feel that I am only part way there … next I need to get people to read my book. I anticipate your marketing plans will be helpful too. Outskirts Press has so much to offer! Thank you."
Susan Brougher is a professional nurse. As a nurse and writer, she created written training manuals, speech presentations, and recommendations for Army Nurse Corps applicants. She lives near Pittsburgh, Pennsylvania with her husband, Jim, and their dog, Bridgette.
Sensitive and shy, with a rich inner world full of golden dreams, Susan spent her childhood relying on the grounding and guidance of her mother's love. But when Susan was just twelve years old, her life was broken apart in a way that would change her forever. Her mother was diagnosed with cancer, and two years later, she left an empty seat at the table, and an empty place in her family that nothing else could fill. Without a center, the family began to change; Susan's relationships with her siblings and her father unraveled and knitted back together in an unfamiliar shape. Bereft, disconsolate, and profoundly alone, Susan navigated adolescence as best she could without her mother's wisdom and comfort…but the ache of that lost love remained with her. For many years, Susan searched for answers, but most of all, she wanted to hear someone say, "I know what you mean. I felt that way too, when my mother died." The years went by. She never heard those words. But now, the feelings and experiences she kept buried for so long have found a voice in this beautiful, transparent, and soul-searching book. This is not just the story of Susan and her mother…it is the lyrical elegy of the world's loss, and the humanity's heartbreak. This is Susan's story, and it is your story.
- Susan Brougher, author of The Strongest Bond