For those of you who believe your book would make a great movie or television series, Outskirts Press is introducing a new, more affordable solution for you! Perhaps you have considered ordering our Hollywood Treatment or Hollywood Screenplay options but the investment has made you think twice?
If so, The Hollywood Action Plan is just $799 and still puts your book in front of Hollywood producers! Would your book "make the cut" in Hollywood? Our Hollywood Action Plan is the most affordable way to find out. Each Hollywood Action Plan consists of 3-5 pages of in-depth studio-quality analysis that accurately describes your project so that buyers can see its strengths (and so you can correct any weaknesses).
Each Action Plan includes:
An industry logline: a short catchy phrase that describes your story and quickly captures the attention of potential buyers
Suggested adaptation format (movie, TV, web, etc)
Creative adaptation recommendations based on actual industry wants and needs
Market analysis of sales potential and audience appeal
Recommendations of what you can do next to take your book to the next Hollywood level
And last but not least… your book will be reviewed and considered by active producers looking for content like yours as an exclusive 3-year shopping window begins for your book! Just imagine: Your book and Action Plan automatically making the rounds in Hollywood as a hot property. You don't have to lift a finger.
Your Action Plan will also be submitted to a searchable Hollywood database, used by other studios, executives, and producers seeking materials to pitch, option, or buy.
How much is it worth to you to get your book in front of the same Hollywood insiders who, combined, have worked on some of Hollywood's hottest properties, including:
The Hunger Games
The Blind Side
True Blood
The Sopranos
… and many others
If you are serious about turning your book into a film or television series for broadcast or cable, this is the option to consider. We also offer full screenplay ghostwriting, but that is available only after you have a Hollywood Action Plan under your belt.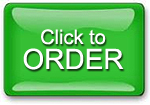 Click here to learn more or to take your book one step closer to Tinsel Town today with the Hollywood Action Plan.