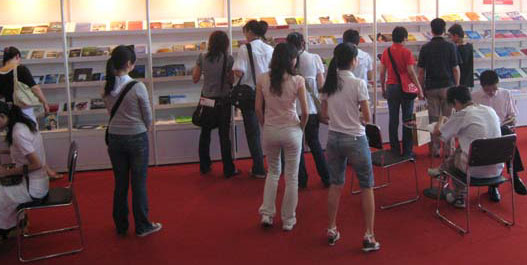 Simply put, no other country has experienced the increase that China has on the world marketplace, and the readership in China represents an enormous opportunity (and gap that needs to be filled) for translations and publishers seeking to feed the frenzy.
There is surging consumer demand for all types of books.
The Beijing Book Fair is a meeting place for the industry's experts – publishers, booksellers, agents, film producers and authors.  It is one of the most important marketplaces for books, media, rights and licenses worldwide.
The Beijing International Book Fair will be held in August 29 – September 2, 2012 at the China International Exhibition Center.
Want your book to be represented at one of the largest book fairs in the world?
You don't have much time left. For Outskirts Press authors, space is limited quantities and fill up on a first-come, first served basis and only until this Friday, July 13.
Also, you can save 25% on 4 major book events throughout the year (London, BEA, Beijing, Frankfurt) with our Global Book Tour marketing package.
Ready to Head to Beijing?